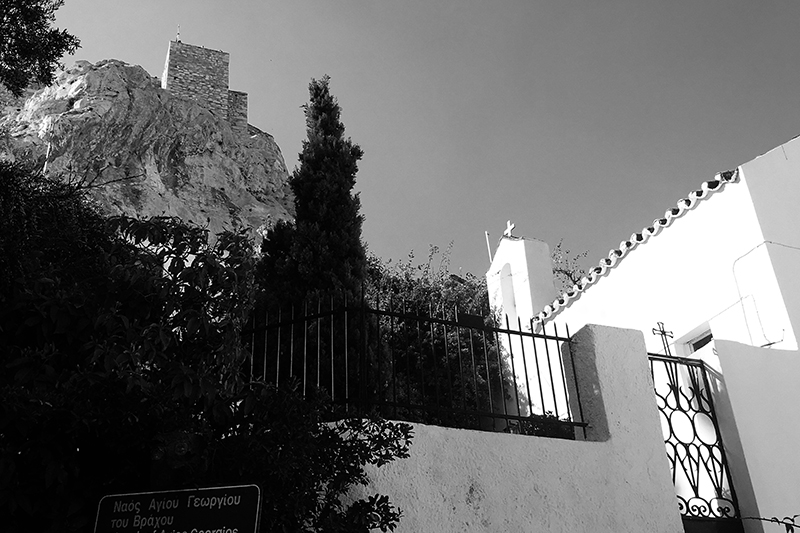 BYZANTINE UNDER THE SHADOW OF ACROPOLIS
OPEN WALKS
The area of ​​Plaka is a landmark in the urban fabric of Athens in which different historical layers are intertwined and imprinted. So many years of continuous habitation from 4,000 BC. have left their mark that have either been integrated or not. After studies of the overall development of the historic centre, the emergence of the long history culminated with the Unification of Archaeological Sites. However, the Byzantine past of the city was never treated equally with the classical one. Apart from the well-known period of prosperity in antiquity, the city was also a point of reference during the Byzantine period.
The first Christian churches began to be built, until the complete Christianisation of Athens was achieved, at the end of the 5th century. A typical example is the conversion of the ancient temple of Athena, the Parthenon, into a Byzantine temple. From the 10th to the 12th century the city experienced re-growth and became an important commercial centre. This is when all the important Byzantine churches that survive to this day were built. Then follows another dark period until the Liberation.
At the period when the city became the capital of the new Greek State, about 150 Byzantine temples were preserved in the centre of Athens; today only 25 of them survive. The characteristic domes and the cloisonne masonry will lead our walk so as to discover the Byzantine history of the city within the modern urban fabric.
At this walk at the roots of the Holy Rock of the Acropolis, an attempt will be made to shift the interest from the classic years that have been so connected with Athens and to get acquainted with its Byzantine monuments.
DATES
9 & 10 Apr 2022
OPENING HOURS
13:30-17:00, starting every 30′
STARTING POINT
Mitropoleos Sq.
ENDING POINT
Kapnikarea
DISTANCE
1,5 km
DURATION
2 h
---
photo: Kyriaki Georgiadou
No booking is required
Open House

OPEN WALKS 2022, OPEN WALKS 2023

Περιοχή

PLAKA -ACROPOLI - KOUKAKI